June is here, summer is underway (not that you'd guess) and with a threat of new building plans to develop the 'roomtuintje oostbos' terrain looming, (143 apartments, each of 23m2 for students who will be paying €600pm for a temporary contract) the roomtuintje gardeners have been busy.
Here's a photo gallery of some of the growings on…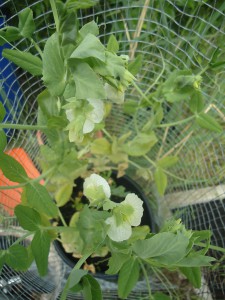 Cage of Green Peas in flower and now growing pods.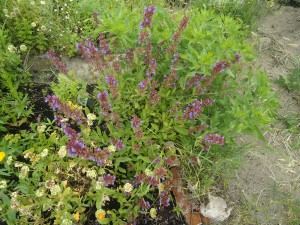 Blooming Dropplant.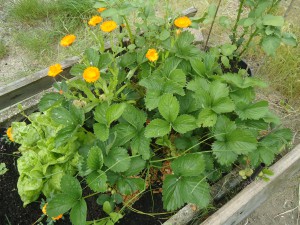 Salad lettuce in the company of Strawberries.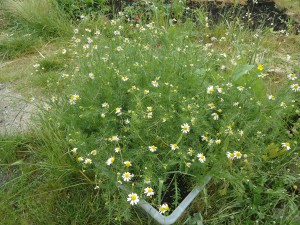 Mini Camomile meadow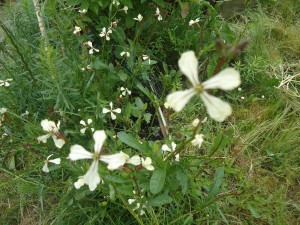 Ruccola flowers.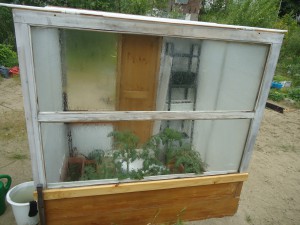 Tomatoes in a hot house made from recycled house salvage.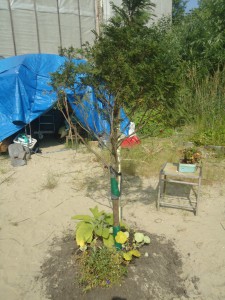 Street salvaged Evergreen Connifer.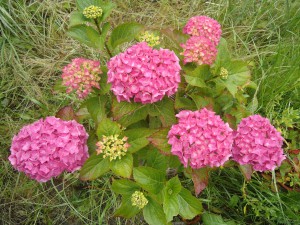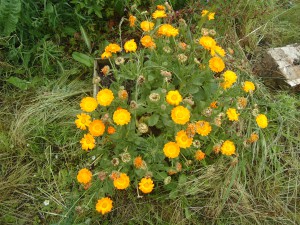 Calendula (Goudsbloem) in flower.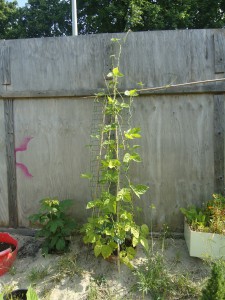 Snijbonen – "Green Bean"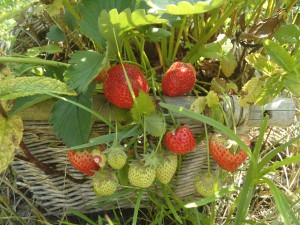 Basket o'Strawberries (Aardbeien).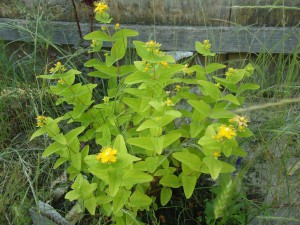 Little bush.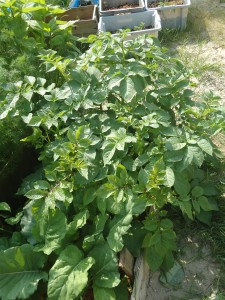 Black and Red Potatoe plants.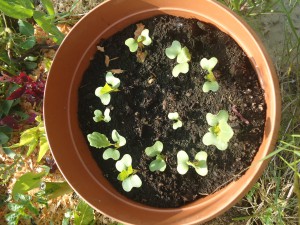 First Kohlrabi plants.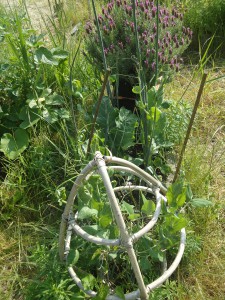 Garden bed with Leeks and Green Peas in Harmony.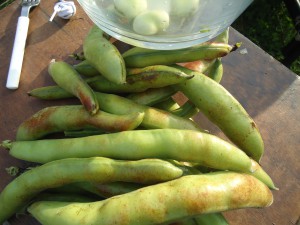 Late Tuinbonen / Broad Bean harvest from last year's plants.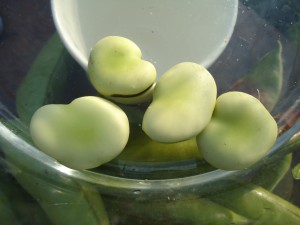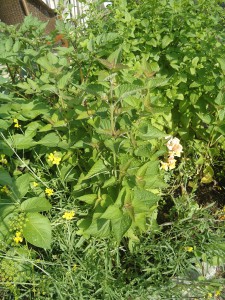 Drop…
Raspberries!!!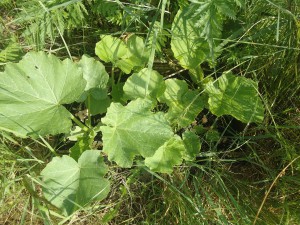 Young pumpkin plants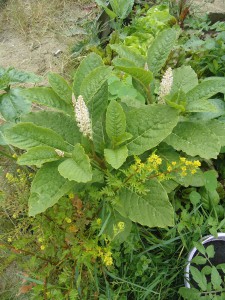 Unidentified flower growing from a bulbous root. Reportedly the root tastes spicy like radish.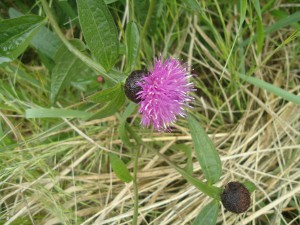 Ornamental thistle.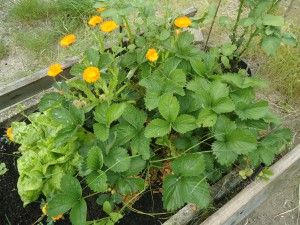 Big strawberry plants with goudsbloem and lettuce in flower.